You are here : GEMACENFacilitiesTransport and magnetism
Transport measurements
Aligned four points probe for resistivity measurements
Non-destructive method to measure resistance (resistivity) of samples at room temperature.
Two sets: 0.5 mm and 2 mm distance between probes (WC tips), with XY stages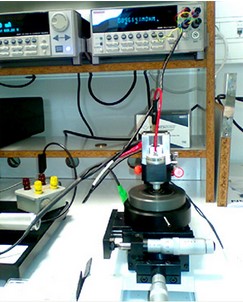 I-V current-tension and C-V capacitance measurements
A Keithley 4200 "Semiconductor characterization system" equipped with 5 probes allows:
I-V characterization. Measures 2 and 4 points probe resistivity at room temperature. From femtoA to A currents, from nanoV to 200 V
Capacitance – Voltage measurements. From attoFarads (aF) to nanoFarads (nF) range at frequencies from 10 KHz to 10 MHz. With two Kelvin probes
In general, any tests of semiconducting IC with an "Labview-type" commercial program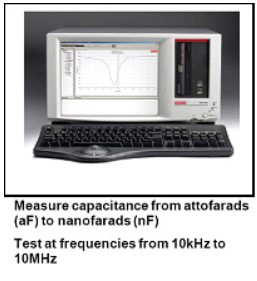 Resistivity and Hall effect measurements
We have developped two "Resistivity and Hall effect measurements" set-ups in Van der Pauw configuration.
The first set-up is dedicated to measurements at room temperature of middle range impedance (1e+8 Ohms) samples up to 0.8 T magnetic field.
The second "high impedance-high temperature" (1e+10 Ohm) set-up is equipped with a 1.6 T electro-magnet in 80 K - 880 K temperature range.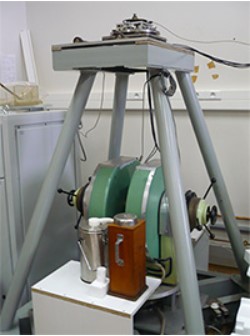 We study various semiconductors and oxides from their highly conductive up to semi-insulating state.