Our laboratory

The main mission of GEMaC laboratory is to run fundamental research with perspectives of application in the fields of physics and material science for tomorrow's electronics and information processing and storage.
Our research
The research activities of our lab are based on a common expertise in physics and material science in the field of wide gap semiconductors, functional magnetic oxides, molecular materials and nanooptics.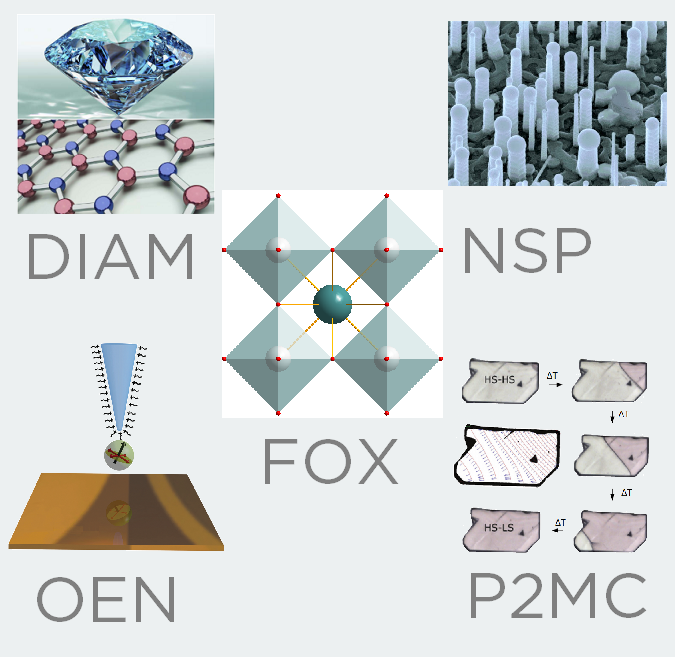 Experimental facilities

The research activities in GEMaC are based on an important experimental infrastructure dedicated to material elaboration, growth, and characterisation, as well as investigation of their properties.
Julien Barjon, diamond researcher
Tribute to Yogendra
The members of GEMaC join the family and friends of Dr. Yogendra Singh, who passed away recently, with sadness and grief. Our thoughts are with his parents, his fiancée and his friends, who have been greatly affected by this loss.
Reaching GEMaC
GEMaC laboratory is located on the campus of the
UFR des sciences
in Versailles (France), Fermat building, 45 avenue des États-Unis.
Last PhD and habilitation defences
» Defence agenda

Last seminars and colloquia
Highlights
Native "imperfections" enables room-temperature p-type conductivity in β-Ga2O3

November 23, 2023

Researchers from GEMaC have demonstrated an important step for the realization of power electronics devices.

Coherent photons in two dimensions

August 25, 2023

Researchers at GEMaC have published two complementary studies demonstrating that single photons emitted by a two-dimensional material are coherent, a property that is essential for applications in quantum computing. This work was the subject of an INP highlight.

Gallium oxide pushes the limits of silicon for power electronics

May 25, 2022

Editor's Choice and one of the most downloaded papers of the 'Materials' (MDPI) journal in the first five months of the year, this review discusses the application of ultra-wide bandgap semiconductors in power electronic devices, focusing in particular on gallium oxide.

A new theoretical approach reveals the emergence of complex self-organised structures in spin crossover materials

January 31, 2022

Researchers from GEMaC laboratory have developed an effective electro-elastic model to simulate phase transitions in spin crossover crystals. The resolution of this model is 50 times faster than the traditionally used model, which has allowed them to reveal a wide variety of complex phenomena.

A series of discoveries about the incredible conductive and transparent materials known as vanadates.

November 14, 2021

Strontium and calcium vanadates (SrVO3 and CaVO3) are perovskite oxides. They are materials with multiple potential functions and applications. Here is an overview of recent advances, to which GEMaC has made a major contribution.